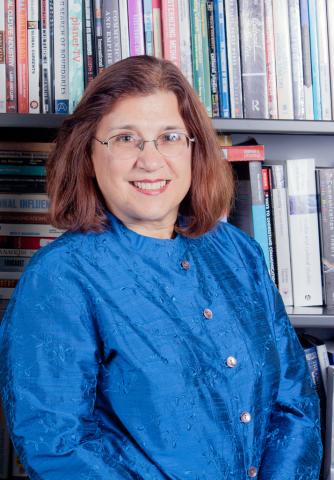 Dear UMD community members:
ADVANCE works to support the recruitment, retention, advancement and professional growth of a diverse professoriate and promotes an inclusive work environment for all UMD faculty members. Our mission is to help faculty members thrive and to help make the campus a place where everyone can thrive. Initially supported by NSF starting in 2010, ADVANCE programs and initiatives are now housed within the Office of Faculty Affairs, with support from the Provost's Office/Faculty Affairs, each academic college, the Division of Research, the Office of Diversity and Inclusion, the Graduate School, and the Office of Undergraduate Studies. Our website describes our ADVANCE Professors, who work with chairs and deans to advocate for equitable policies and practices, as well as various peer networks for faculty. We additionally highlight some of our campus-wide education efforts, including the TERP Allies program, which uses interactive theater to show how biases emerge in academic work environments and give participants strategies for mitigating bias. Among other resources, you will find access to our dashboard, research and evaluation materials.
We are particularly pleased with the work of the peer networks, described in detail inside the website:
Keeping our Faculties, for pre-tenure faculty who identify as women;
Leadership Fellows Program, to prepare faculty members (all genders) for key leadership positions;
ADVANCING Together Workshops, to support tenured associate professors who identify as women on their way to applying for full professor;
ADVANCING Professional Track Faculty, for full-time professional track faculty (all genders);
and ADVANCING Faculty Diversity, for faculty members and postdoctoral fellows who identify as people of color (all genders).
Since the ADVANCE Program began, we have been pleased to see:
improvement in the retention/promotion of assistant professors who identify as women
greater gender equity in time to advancement from associate to full professor
greater retention among the faculty members who participate in our peer networks
inclusive hiring practices initiated by faculty search committees
a paid parental leave and modified duties program for all faculty
ADVANCE has helped individual faculty members create cross-campus connections, find opportunities to develop as learners, leaders, and mentors. It offers safe spaces to acknowledge implicit biases and to talk through experiences and problems in ways that can lead to the development and implementation of improved policies, to improve our faculty hiring practices, and track progress toward equity for all faculty. And it has succeeded in improving the campus culture. Consider this an invitation to become involved with ADVANCE and please feel free to call or email me to offer suggestions and feedback on new or better ways in which we might cultivate a more inclusive campus.
-- Professor Linda Steiner, Director